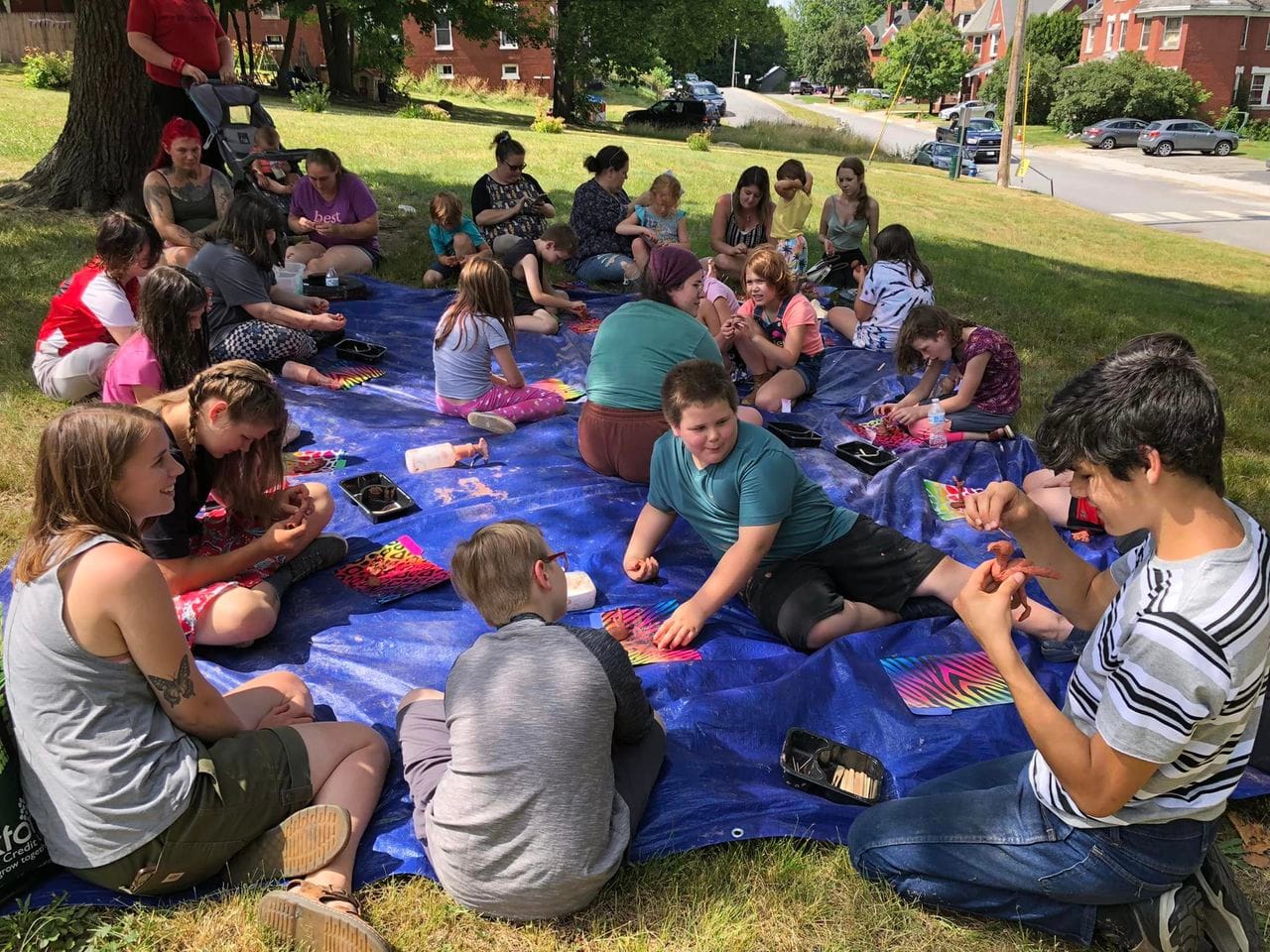 Project Partners

January 2022
ArtVan
RSU 10 educators, staff, and FRV board member John Beliveau met with ArtVan's founder, Jamie Silvestri, and Julianna Nelson, the therapeutic art assistant, to express the need for supportive and creative resources for area youth. ArtVan's mission and mobile art therapy program aligned with the area's need to "focus on developing positive social skills, life skills, good decision-making, and resilience. Participating in Art Therapy provides a safe and tangible outlet for underlying thoughts and feelings. Anti-social behaviors, such as theft, drugs, alcohol, and risky sexual behavior, are less likely to occur where safe outlets and opportunities for self-expression are available."
FRV provided funding to implement the programs and, in January 2022, ArtVan began serving the Western Foothills Regional Program (WFRP - alternative school), primary to 12th grade, with a total of about 36 students. Crystal Duguay, LCSW/Director of WFRP, stated, "we have been wanting to bring an art therapist here for years." Crystal enthusiastically arranged with her teachers three 60-minute art therapy sessions every Tuesday.
Artvan's mobile services help children cope with their ongoing trauma: "The therapeutic arts support building positive social skills, life skills, good decision-making, and resilience... Participating in Art Therapy provides a safe and tangible outlet for underlying thoughts and feelings."
FRV contributed $17,500 to providing art therapy to alternative school students enrolled due to parental/ generational neglect and abuse and who are removed from the public school to address issues related to their psychological difficulties.
Recent News
In the first half of 2022, over 40 sessions at the Western Foothills Regional Program (WFRP), a school for behavioral issues formerly known as Virginia School and Meroby Elementary School, served over 25 children and teens, and a teacher self-care workshop helped 7 participants. Summer Art at Strathglass Park hosted 20-25 children for 8 weekly sessions.
In the school year of 2022-23, with FRV funding ArtVan has continued its fantastic work with added programming in Mountain Valley Middle School as well as WFRP!
Are you an individual or an organization in the River Valley with a program or an idea that we can help fund? We provide funding through grants, sponsorships, and direct donations, and would love to get these funds into the hands of people looking to make a difference.