Marr-Anderson Family
Oppenheim Family Fund
Severin Beliveau
John Beliveau
Bob and Susie Peixotto
Sara Gideon
Darby Beliveau
Lisa & Bill Marr
By partnering with us, we can create possible funding mechanisms to help you. We will assist you in bringing your vision to life through our contacts and website platforms. For more information about becoming a Leader-level donor, please email John Beliveau at info@friendsofrivervalley.org
Pachios Brothers
By partnering with us, we can create possible funding mechanisms to help you. We will assist you in bringing your vision to life through our contacts and website platforms.For more information about becoming a Partner-level donor, please email John Beliveau at info@friendsofrivervalley.org
Bruce Gerrity
Chris & Dick Brown
Dean Leslie
Jerry Cohen
John & Doris Bonneau
Matt Kaubris
Michael Gentile
Susan LoGiudice
Bob & Mary Anne Dragoon
Erik & Cathy Knudsen
Mark Bolduc
Stan Kaubris
Torrey Viger
Matt Beliveau
Ann Bagala
David & Janice Phillips
Ed Kfoury
Edward & Lizbeth Brunswick
Gail Parent
George Psyhogeos
Justin Alfond
Meg Beliveau
Real Roy
Robert & Robin Landis
Tim & Jamie Marr
Jolan & Jim Ippolito
Richard Beliveau
Christopher & Ellen Whiting
Bruce Phillips
Anne Wood & Joe Sirois
Byron & Molly Glaus
David & Maureen Sheldon
James Gushner
James Sullivan
Joseph Wilfred Albert
Lewis Irish
Mark Beauregard
Pankaj Thakker
Dave Clement & Barstow
Jeannine Poulin
Jim Woolverton
Kelly Greene
Michael Fraser
Myrna Greco
Stephen Pelsue
Jeff Walker & Catherine Sexton
Bill Walsh
Kathleen Gerhardt
Monica Wood
A.G. Newmyer
Caterpillar Foundation
David & Amy Breau
Richard and Alice Spencer
Sarah Maloney
Aaron Muse
Mark Beliveau
Jane McLaughlin
Alicia J. Nicholas Fundraising Counsel
Delaney Paterson
Svieta Beliveau
Devin Beliveau
Helping Hands – Oxford Federal Credit Union
Catherine Johnson
Dave Duguay
Devyn Beliveau
Erik Jenkins
Lisa Whitis
LJ Carusone
Matt & Stephen Gallant
Maureen Sheldon
Jeff Rochefort
Joyce Parent
Hear Our Stories
River Valley residents talk about why our work in the area is necessary, and what type of impact we've already had.
Miki Skehan, MPH
Director of Western Foothills Kids Association
On two of the coldest days in December, there were handfuls of students outside without hats, mittens/gloves, or boots-many reporting not having winter items at home to bring. Several items were collected from our clothing closet to hand out, but most were essential cotton gloves, thin hats, and uninsulated boots because that's all we had. Since working in the RSU 10 school system, I've observed this a common occurrence every year, where many of our elementary kids come to school without "the basics." After a conversation with John Beliveau at the Old School Food Pantry Open House, I decided to reach out to Friends of the River Valley for support to acquire donations of winter clothing and gear for our elementary students. John immediately responded and said that he would speak with the Friends of the River Valley Board to see what they could do. Within a few days, we had a check, and I was able to purchase an abundance of hats, mittens/gloves, coats, ski pants, and boots for our elementary students. We are incredibly grateful for the support of Friends of the River Valley, and I know that we have some appreciative kids who now have what they need to enjoy winter in Maine! Thank you, Friends of the River Valley!
Jeanne LaPointe
School Nutrition Director, RSU #10
We secured an additional van for meal delivery services with the support of Full Plates Full Potential and Friends of the River Valley. We are now able to serve more meals. The van can provide over 200 3-day meal packs each day in use. The Nutrition Program also uses it to transport food for our students. We plan to operate an after-school community meal program shortly in the Rumford area. Without this larger van, that would not be possible.
Jamie Silvestri
Program Director and Founder of ArtVan
Rumford community members approached ArtVan, a mobile Art Therapy nonprofit organization, to bring an art therapy resource to the Rumford community youth. All spoke to the lack of social services and creative resources available after school and during the local Youth's summers. John Beliveau, of Friends of the River Valley, Jamie Silvestri, Program Director and Founder of ArtVan, and Julianna Nelson, ArtVan's Therapeutic Arts Assistant, met and discussed bringing ArtVan to the community. They concluded it could provide a viable resource to Youth at local schools and other locations. John arranged a tour of the Rumford – Mexico area and a meeting at the RSU10 Elementary School that included: Jeanne Lapointe, Food Service Director, Kim Fuller, Elementary School Principal, Miki Skehan, After-School Program Director, Brent Bachelder, Elementary Art Teacher, as well as representatives from the Rumford Library and Food resources. We discussed the specific needs of the Youth, location for services, number of Youth to be served, and duration of services. With much excitement and dedication from all attendees, ArtVan began serving the Western Foothills Regional Program (WFRP - alternative school), primary to 12th grade, with a total of about 36 students. Crystal Duguay, LCSW/Director of WFRP, stated, "we have been wanting to bring an art therapist here for years." Crystal enthusiastically arranged with her teachers three 60 minute art therapy sessions every Tuesday beginning January 2022. ArtVan has successfully led programs for one month and plans to begin at Rsu10's Middle School on March 1st for an afterschool program. We are deeply grateful to The Friends of River Valley for making this happen for all involved! Thank you!
Chuck Wilcoxen
Team Long Run Founder
Team Long Run is very grateful to be partnering with Friends of the River Valley in our early literacy and active play work with kids and families in Rumford and Mexico. Team Long Run is a Maine-based nonprofit working with kids in western Maine since 2017. Our programs use active play and running to help kids discover their abilities and potential. We've also learned how critical early literacy is to a child's learning development and worked with area educators to get books to kids who need them. Two of our most dynamic and forward-thinking partner schools are Rumford Elementary and Meroby School in Mexico. We've piloted some programs with them, as they understand that active kids are better prepared to learn. We've also learned so much from them regarding what kids need to thrive as readers. As we've grown together with these partners, we ran up against a barrier with resources. We needed a partner to help fund our work, and Friends of the River Valley stepped up at just the right time to generously support our programs at RES and Meroby. Very simply, Friends of the River Valley have made our continued work in Rumford and Mexico possible. We've got great partners in the schools and great programs to share with them, but none of it happens without philanthropic partners like FRV. On top of that, they've worked on our behalf to connect us with other financial supporters. They truly are friends of Team Long Run as well as Friends of the River Valley.
Reinette Chenard
RSU 10
To fully understand the needs of the students in our RSU 10 community, it's important to be cognizant of the demographics of our student population. Our October 1, 2020 certified enrollment, based on a population of 1738 students, indicates that 62.3% of our population is economically disadvantaged (receives free/reduced meals), and 27.4% of the population receives special education services. To compare these numbers to other Public Schools in Maine, 39.9% of students in publicly funded schools serving grades PK-12 are economically disadvantaged and 18.5% of students receive special education services. RSU 10 percentages are well above the state average. Not only are our students economically disadvantaged, but 25.8% of RSU 10's students are also considered chronically absent, based on our 2018-2019 (prior to COVID-19) attendance certification. Chronic absenteeism occurs when a student has missed 10% or more of days enrolled. Reviewing truancy percentages from 2018-2019 (prior to COVID-19), RSU 10 had a 12.9% truancy rate, while the state's truancy rate was 7.7%. It is clear that a significant group of our student population is experiencing need. Need for food, need for guidance and support.
Jill Bartash
Principal Rumford Elementary School
Rumford Elementary has been fortunate to partner with Team Long Run and Brown Bag Books. Both of those organizations are helping us to provide an equitable and positive environment for our students and staff. That work was bolstered by their partnership with Friends of the River Valley this year. It certainly takes our entire community to educate our students, and we are grateful for our community!
Friends of the Rumford Library
The Directors of the Friends of the Rumford Public Library would like to thank Friends of the River Valley for donations which benefit library programs. Through these generous donations, the library has greatly increased the STEAM (science, technology, engineering, arts, math) resources available at Rumford Public Library to area youth. Much of the library's STEAM programming has been financed through Friends of the River Valley founders and benefactors.
Ginny Todd, President, Friends of the Rumford Library
Jane Shuck, Vice President
Jennifer Cohen, Secretary
Jerrold Cohen, Treasurer
Rumford Resident
Area law enforcement and school resource officers report that the number of criminal activities and disputes have risen during the past decades in spite of 43% population loss. The area now ranks at the top in these categories in the state of Maine. They perceive that the major problem is a lack of parenting.
Drug addiction, physical and emotional abuse, and lack of a healthy family environment lead to many runaways, truancies, and delinquencies. Although there are some area community and recreational activities, they are unable to meet the needs of the families and children. Too many children are left on auto-pilot.
Are you an individual or an organization in the River Valley with a program or an idea that we can help fund? We provide funding through grants, sponsorships, and direct donations, and would love to get these funds into the hands of people looking to make a difference.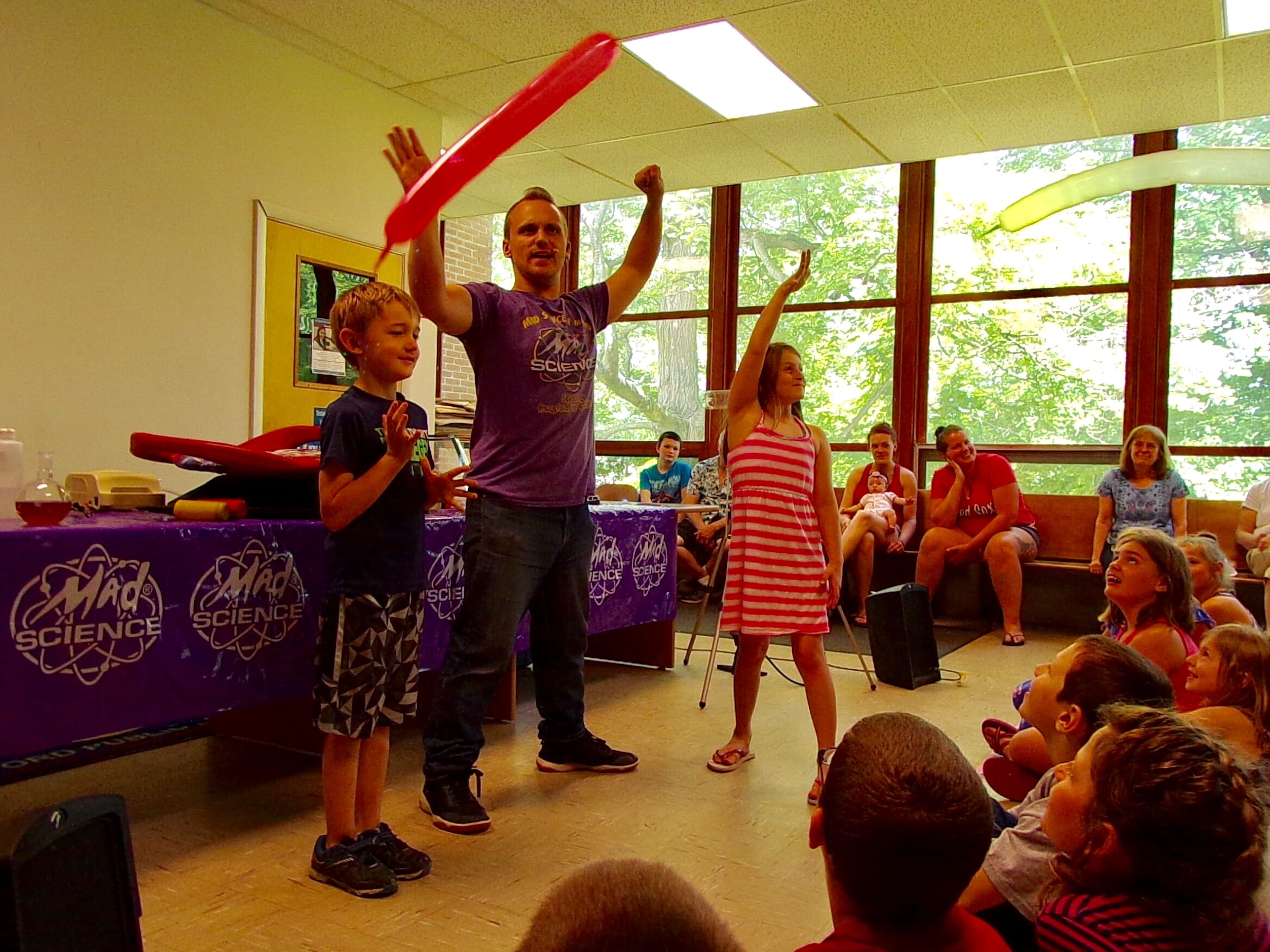 Volunteer with Us
---
FRV is often a funding vehicle for many of our projects working with our local partners. We also strive to connect volunteers with partner organizations needing help delivering their services to the River Valley Community. How you can help:
Please spread the word about our organization through social media and word of mouth to raise funds.
Let us know if you wish to volunteer your time and how you want to help (delivering food, children's literacy).
We will be happy to make an introduction to any number of organizations in need of assistance.
Contact Us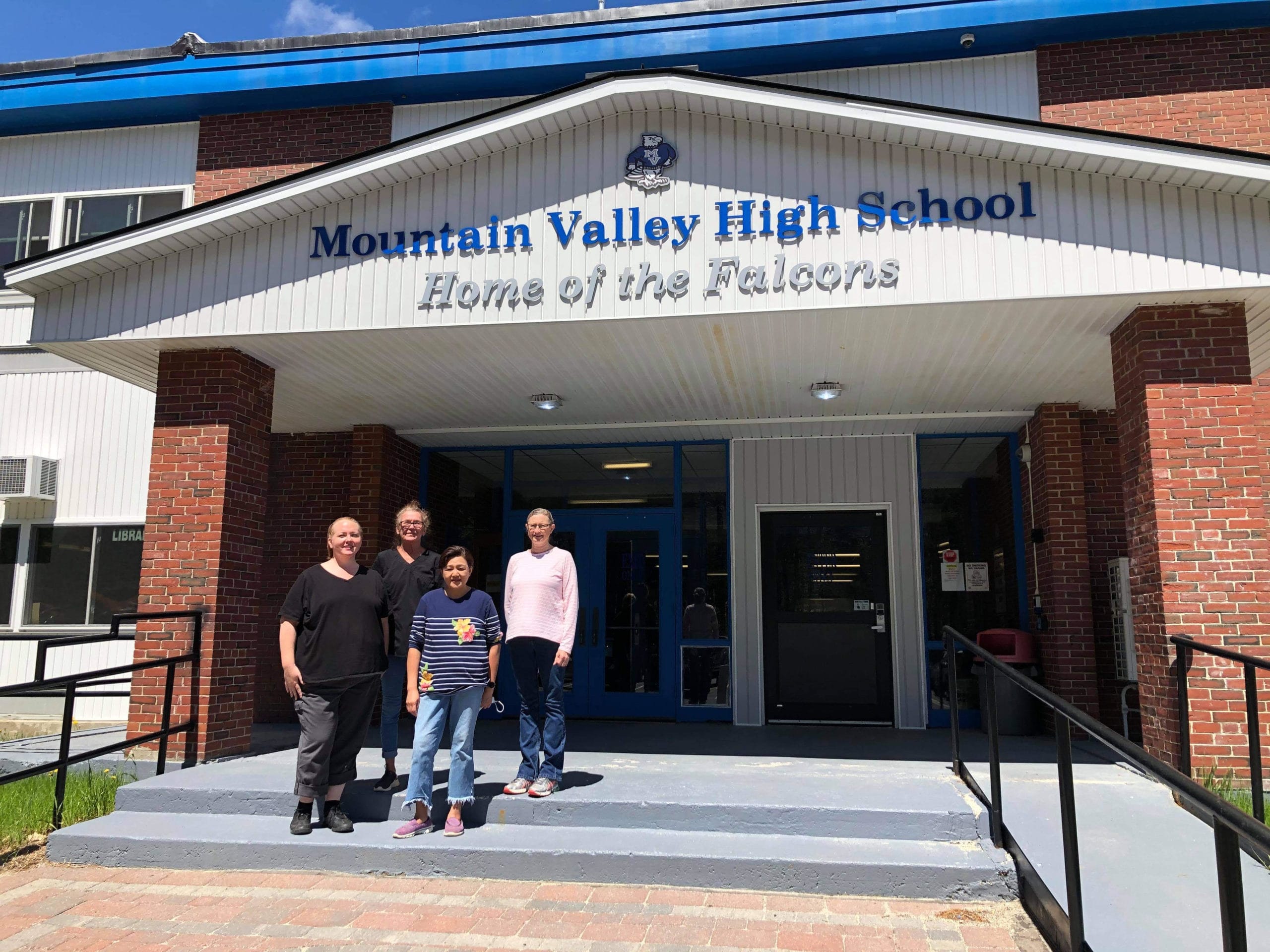 Partner with Us
---
By partnering with us, we can create possible funding mechanisms to help you. We will assist you in bringing your vision to life through our contacts and website platforms.
Our primary focus is to address the needs of the River Valley in the areas of food insecurity, child and family issues, addiction, education, and recreation.
By assisting in funding like-minded entities, we should enhance being able to reach meaningful and realistic goals.
Our hope is to make the River Valley communities healthier and safer.
Contact Us
Drop Us a Line
Alternatively you may…
Mail us
Friends of the River Valley
PO Box 175
Rumford, ME 04276
Follow FRV on social media